2020 Range Rover Sport Towing Capacity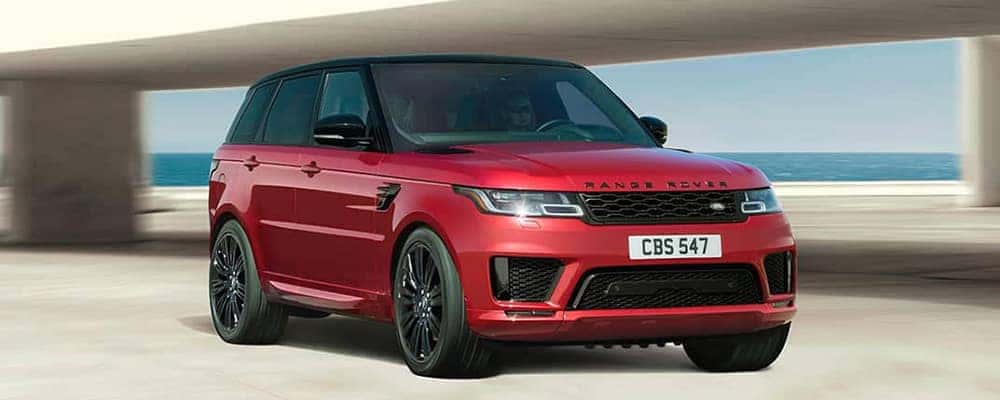 The 2020 Range Rover Sport towing capacity reaches its maximum limit at 7,716 pounds, but with six powertrain configurations available, you'll need to consider each before you can find the perfect new model in our inventory. Thankfully, Land Rover North Scottsdale has done the research for you! Read on to find the model that can handle your toughest Phoenix and Arrowhead challenges.
How Much Can a Range Rover Sport Tow?
The Range Rover Sport is a powerful, capable SUV with performance specs that only a Land Rover can provide! Each build will deliver a satisfying experience on the roads near you, but which one is best for towing? Here's what you should keep in mind:
The available 398-hp PHEV 4-Cylinder setup offers excellent efficiency and torque, but it can't handle quite as much heavy cargo as the other engines. With this setup, the Range Rover Sport towing capacity reaches 5,511 pounds.
In the Range Rover Sport SVR, you'll receive a 575-hp Supercharged V8 engine. Although it's certainly powerful, it's optimized for performance more than utility. Even so, you'll enjoy a towing capacity of 6,613 pounds.
You'll still have to consider the 355-hp MHEV V6, the 254-hp Turbodiesel V6, the 395-hp MHEV V6, and the 518-hp Supercharged V8 configurations. With any of these options, you'll be able to reach the maximum capacity of 7,716 pounds.
Of course, you won't always need to hook up a trailer in order to transport heavy equipment! Each Range Rover Sport configuration has a roof carrying capacity of 220 pounds, and you'll have plenty of space for cargo in the interior.
Want to get a better sense of how this model compares with rivals? Pit it against the BMW X5, or see how it measures up against the Range Rover Velar. While you're at it, check out the Range Rover Evoque towing capacity too!
Range Rover Sport Towing Features
The power source in your Range Rover Sport will give you the strength to tow just about anything, but it's this model's standard and available features which are going to make the job a breeze. Here's what you can expect:
Advanced Tow Assist – After selecting the type of trailer and setting its dimensions, Your integrated display uses purple lines to tell you which direction your trailer will move in, given the current steering inputs. Use the pop-up Terrain Response controller to steer, and you'll never have any trouble backing into your preferred space.
Automatic Access Height – Whether you're hooking up a trailer or loading up with cargo, you can use this Land Rover feature to drop the height of your vehicle by up to two inches.
Trailer Stability Assist – This Land Rover technology feature automatically detects undesirable trailer sway on the roads near Scottsdale. When detected, it uses independent braking to minimize movement and keep you moving forward with confidence.
Test Drive Your New Range Rover Sport Today!
How much can a Range Rover Sport tow? You've now seen that you can handle up to 7,716 pounds, but how will you feel behind the wheel? Schedule your test drive in any new Range Rover Sport for sale today. Want to speed up the purchasing process? Get approved for financing today.
Interested in the 2021 model? Explore the Range Rover Sport dimensions to find out if it's right for you.
More About the 2020 Range Rover Sport