Range Rover Velar Color Options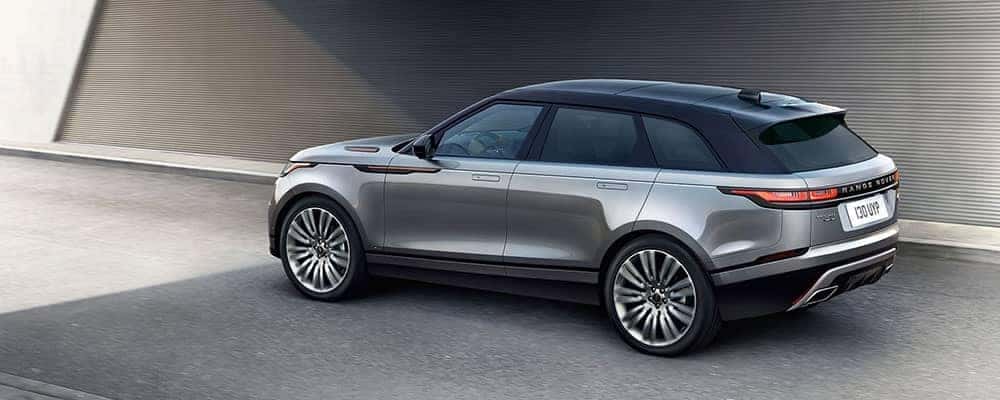 The vast array of Land Rover Range Rover Velar colors has something for just about everyone. Explore your exterior options here:
Standard Range Rover Velar Colors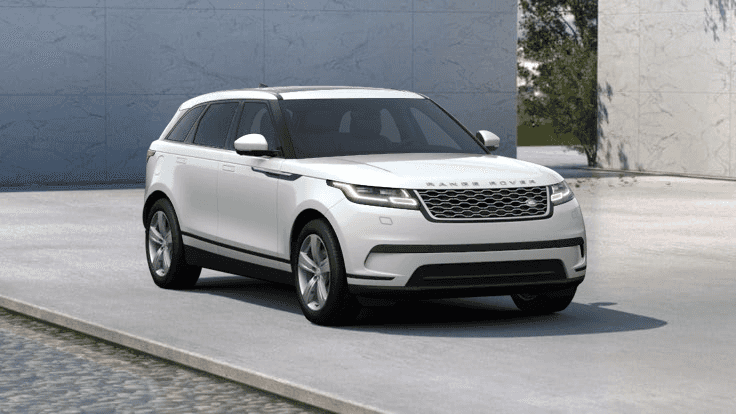 Fuji White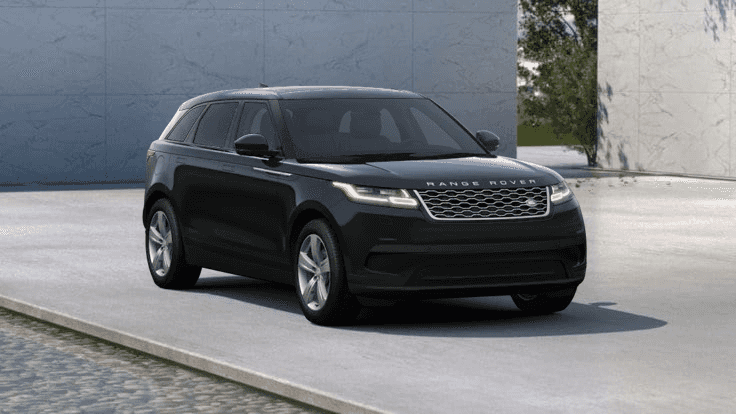 Narvik Black
Metallic Range Rover Velar Colors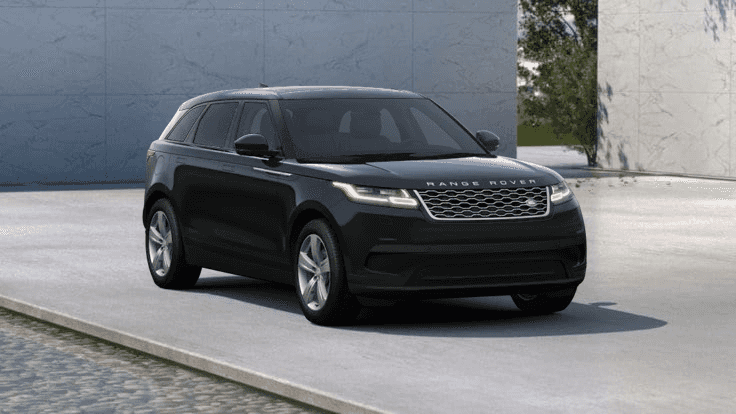 Santorini Black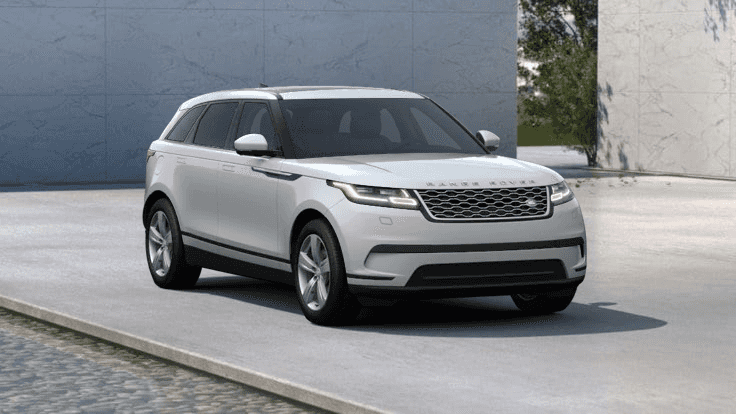 Yulong White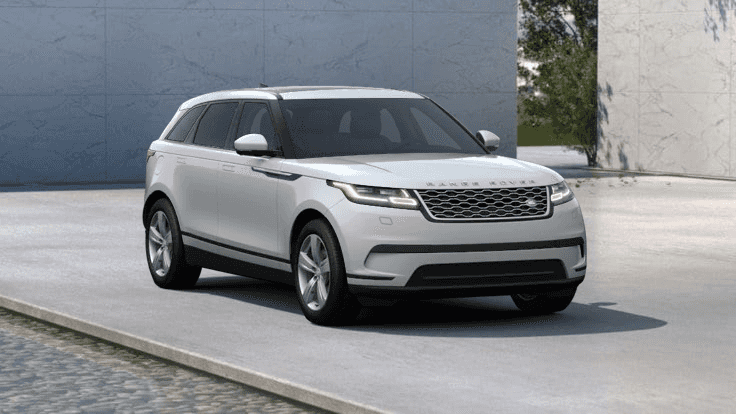 Indus Silver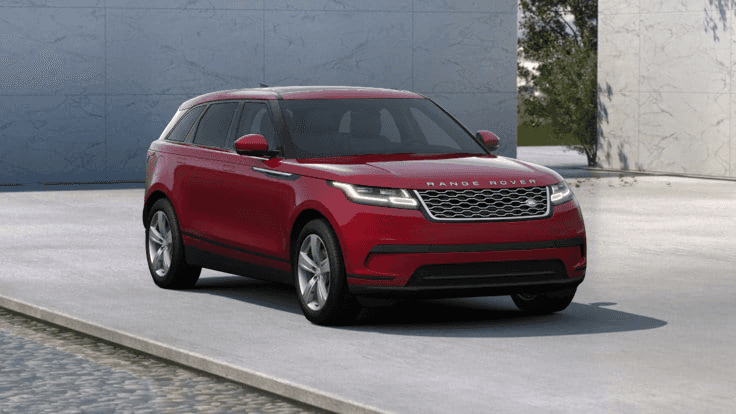 Firenze Red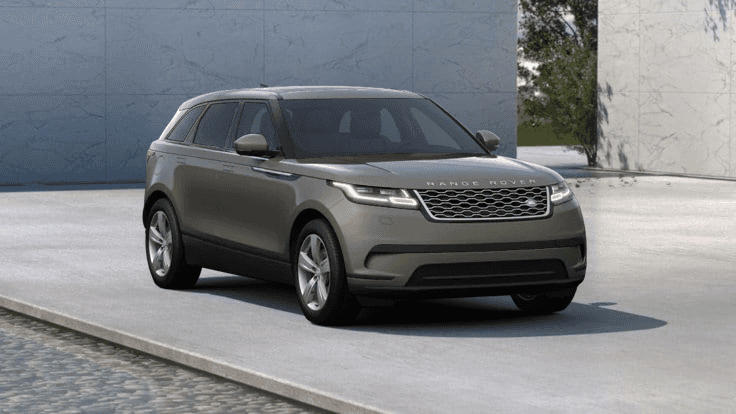 Kaikoura Stone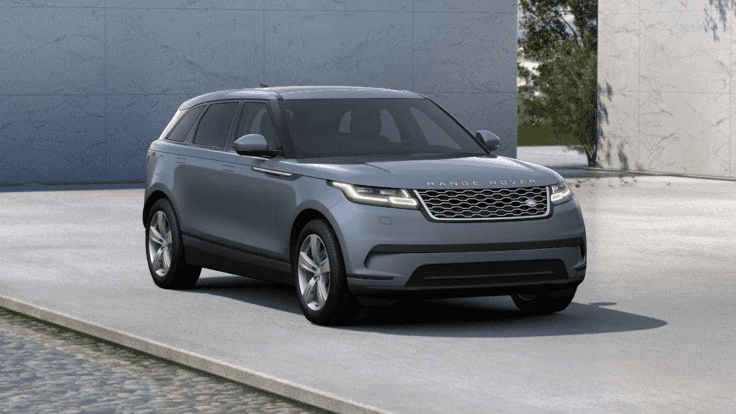 Byron Blue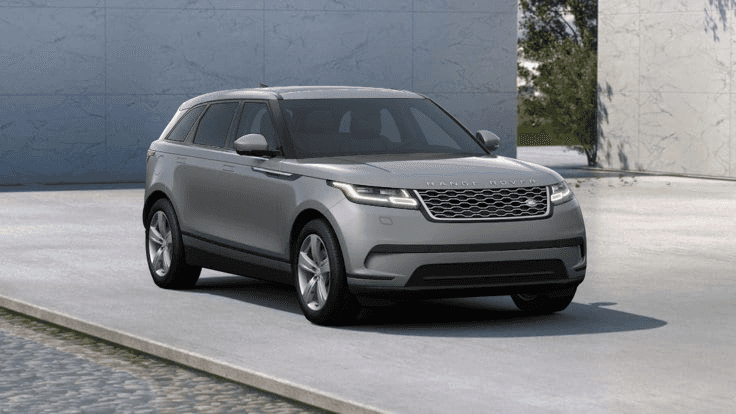 Eiger Grey
---
Premium, Ultra, and Special Paint Colors
Aruba
Silicon Silver
Carpathian Grey
Ligurian Black
Mescalito Black
Borealis Black
Bosphorus Grey
British Racing Green
Desire Deep Red
Ethereal Frost Silver
Flux Silver
Verbier Silver
Windward Grey
Rio Gold
Scafell Grey
Madagascar Orange
Balmoral Blue
Velocity Blue
Meribel White Pearl
Valloire White Pearl
Spectral Racing Red
How Much Do the Range Rover Velar Colors Cost?
The Range Rover Velar has no trouble living up to its status as the Land Rover brand's avant-garde SUV. Since customization and personalization are intimately connected with the idea of luxury, this Land Rover SUV's vast array of color options should be anything but surprising! Of course, it should go without saying that your choice of color will affect your Velar SUV's final price. Explore all six of the Range Rover Velar SUV's color groupings here:
Solid Paints ($0) – Includes Fuji White and Narvik Black.
Metallic Paints ($610) – Includes Santorini Black, Yulong White, Indus Silver, Firenze Red, Kaikoura Stone, Byron Blue, and Eiger Grey.
Premium Metallic Paints ($1,525) – Includes Aruba, Silicon Silver, and Carpathian Grey.
Ultra Metallic Paints ($4,550) – Includes Ligurian Black, Mescalito Black, Borealis Black, Bosphorus Grey, British Racing Green, Desire Deep Red, Ethereal Frost Silver, Flux Silver, Verbier Silver, Windward Grey, Rio Gold, Scafell Grey, Madagascar Orange, Balmoral Blue, and Velocity Blue.
Special Paints ($9,180) – Meribel White Pearl, Valloire White Pearl, Spectral Racing Red.
Groupings and pricing may change depending on the trim level and upgrades you select for your Range Rover Velar. Additionally, certain trims–including the high-end SVAutobiography–are offered with your choice of roof: either body-colored or contrasting Black! The distribution above is taken from the 2020 Velar SUV's base trim.
Land Rover Velar Color Options: Pre-Owned Models
The array of Land Rover Velar color options changes from year to year. If you're hoping to reduce your costs by choosing a pre-owned model, perusing the options offered on the 2018 Velar can help you make the right call:
Aruba
Byron Blue
Carpathian Gray
Corris Gray
Firenze Red
Flux Silver
Fuji White
Indus Silver
Kalkoura Stone
Narvik Black
Santorini Black
Silicon Silver
Yulong White
Range Rover Velar Interior Colors
Perforated Grained Leather is standard, but you can upgrade with Perforated Grained Leather and Suedecloth if you prefer. Explore each of the Velar interior color options here:
Ebony Perforated Grained Leather
Light Oyster/Ebony Perforated Grained Leather
Acorn/Ebony Perforated Grained Leather
Ebony Perforated Grained Leather and Ebony Suedecloth
Light Oyster Perforated Grained Leather and Ebony Suedecloth
Eclipse Perforated Grained Leather and Ebony Suedecloth
Upper-level trims give you access to Windsor Leather seating, available in the following tones:
Ebony/Ebony Perforated Windsor Leather
Cirrus/Ebony Perforated Windsor Leather
Vintage Tan/Ebony Perforated Windsor Leather
Pimento/Ebony Perforated Windsor Leather
Range Rover Velar Reviews
See why the experts are raving about this new luxury performance SUV. As soon as it arrived in the area near Phoenix and Arrowhead, trusted reviewers ignited a seemingly never-ending stream of praise:
Kelley Blue Book – "Its beautiful exterior is bolstered by the elegant, tech-friendly interior, with the same level of quality materials Range Rover owners have come to expect."
Edmunds – "It's a relatively affordable Land Rover SUV — at least compared to the regular Range Rover — that also happens to be the most attractive model in the lineup."
Test Drive the Range Rover Velar Near Scottsdale!
Find the new Range Rover Velar for sale near Scottsdale at Land Rover North Scottsdale. Our team is here to make sure that you get everything you desire out of your new Velar, so don't wait to reach out and find out what we can do for you.