Can You Finance a Car with No Credit?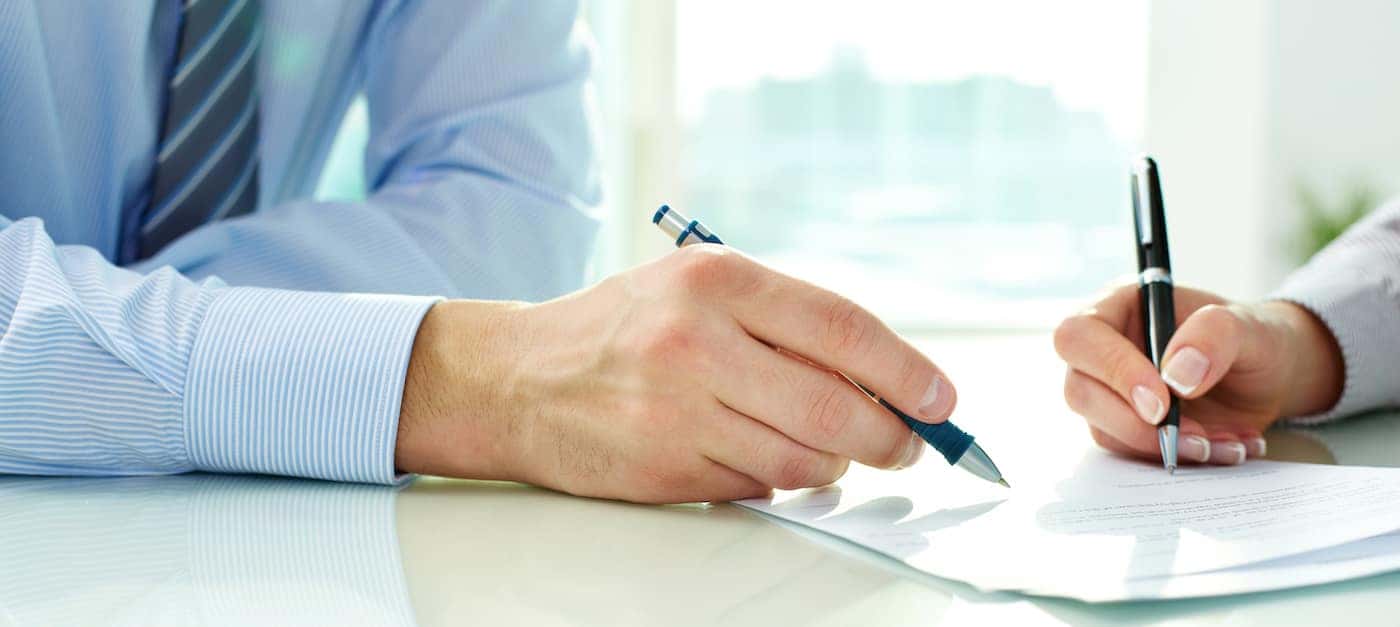 ---
---
Buying a new car in Phoenix can feel like an overwhelming process, especially if you're worried about your credit history. Luckily, it is possible to finance a car with no credit! Use these car buying tips to get behind the wheel of the automotive loan process today!
Financing with Bad or Even No Credit
If you're struggling with no credit or bad credit issues, you can still get access to a car loan. Do your research and work with a finance department you can trust to guide you through the process. While keeping your budget and financial limits in mind, be sure to consider the following while shopping for your next new or used car:
Work on your credit score: Getting your credit in the best possible shape will save you money in the long run. Even before you enter a dealership, make efforts to pay off debts on time and in full if possible.
Know your limits: Buying a car shouldn't put you over what you can afford. Use budgeting tools such as a payment calculator to help you nail down what you can manage on a monthly basis.
Negotiate price: Work with your salesperson to get the best possible price on your vehicle, incorporating any trade-ins or incentives. Be sure to few rates from multiple lenders.
Be prepared for a higher cost: Credit issues will likely require you to put down a larger down payment or purchase with higher interest rates. Be sure to budget appropriately.
Ask questions: If you're unsure about any of the steps in the loan process, be sure to speak up. Just because your credit is less than perfect does not mean you have to accept terms that are beyond your reach. Ask about in-house financing options, too.
Consider leasing: Lease agreements often come with lower monthly payments than buying outright. Take advantage of any lease specials to help you get where you need to be.
Find Auto Financing at Land Rover North Scottsdale
Don't let your credit history hold you back; work with the experts at Land Rover North Scottsdale to find a price and terms that work for you. We're here to answer all your financing questions and help you get financing that fits with your budget and lifestyle. Contact us today to get started, or learn more about liability coverage, classic car financing, or refinancing an auto loan before you stop in!
More from Land Rover North Scottsdale
Find Your New Range Rover Learn More Customizability is the essence of luxury, and no element in the 2020 Range Rover is going to disappoint. If you've already had the chance to explore the latest configurations and interior features, exploring the 2020 Range Rover colors is the next logical step! We've broken down everything you…

Whether you want a high-tech SUV for the Scottsdale roads or an ultra-luxurious ride for your adventures in Paradise Valley, the 2020 Range Rover configurations offer high-end options that will satisfy almost any driver. Which of the available models best fits your needs? Read on to explore the available Range Rover trim levels with the expert…

If you're looking for an aesthetically-pleasing, smartly-designed, and perfectly-apportioned SUV, then you'll love how you feel inside of the 2020 Range Rover Velar. Land Rover designed their avant-garde SUV with the most discerning drivers in mind, and the Range Rover Velar interior is guaranteed to make a lasting impression on your passengers. Don't just take…